YAKIMA HERALD – MAI HOANG
The Central Washington State Fair, founded 125 years ago this year, is among the oldest fairs in the state.
The King County and Walla Walla fairs are older — both claim to date back to the 1860s, more than 25 years earlier. But, still, 125 years is a notable milestone for a fair in the Western U.S.
"That is quite impressive," said Mike Louisell, spokesman for the state Department of Agriculture, in an email to the Yakima Herald-Republic. "WSDA was created by the Legislature in 1913, so your fair beats us.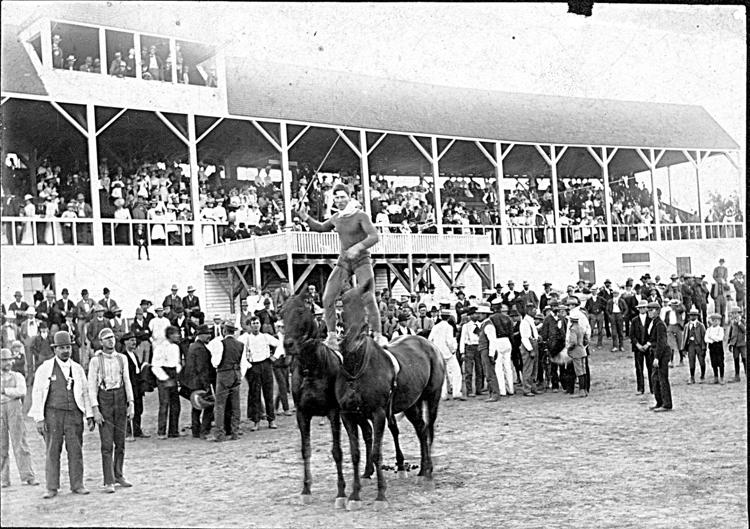 Indeed, prior to the state Department of Agriculture, university extension programs and local farm bureaus, the Central Washington State Fair and others like it provided a vital place for local farmers to display their produce and livestock, to network and get caught up on the latest agricultural developments.
"You wanted your bull to be the champion bull (because) that bull's offspring became more valuable," said Stephen Chambers, executive director of the Western Fairs Association, which serves 150 fairs and 400 fair-related businesses across the Western U.S. and Canada. "You wanted your tomatoes to win because you were a commercial tomato grower."
Much has changed more than a century later. Farmers have other means to sell their product — and in many cases, it would be unrealistic for larger growers and producers to participate in a fair. And, with a sizable portion of Yakima Valley residents not involved in agriculture, fair officials have broadened the scope of the fair over the years to include a wide range of activities, exhibits and contests.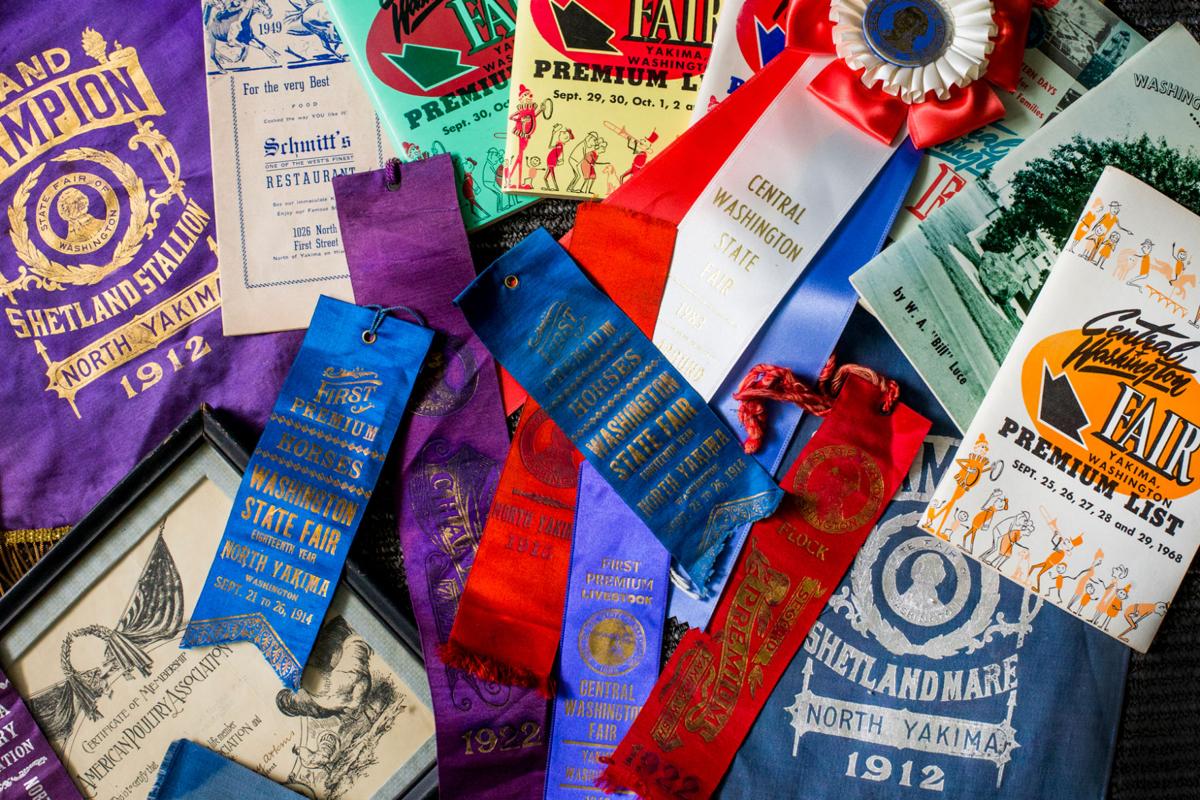 "Every year we try to make those additions and changes that keep us viable and relevant to the community," said Greg Stewart, president and general manager of the Central Washington State Fair Association, which runs the fair and other activities at the State Fair Park grounds.
But the fair's ability to maintain its long-standing agricultural heritage and community-oriented focus amid those changes is what has helped it continue to draw hundreds of thousands of people every year.
"They like change, but they like to see tradition," Stewart said.
Indeed, the fair drew more than 312,000 visitors last year, aided by record-breaking attendance of nearly 60,000 on the final Saturday of the event. Any year with at least 300,000 visitors is considered a success.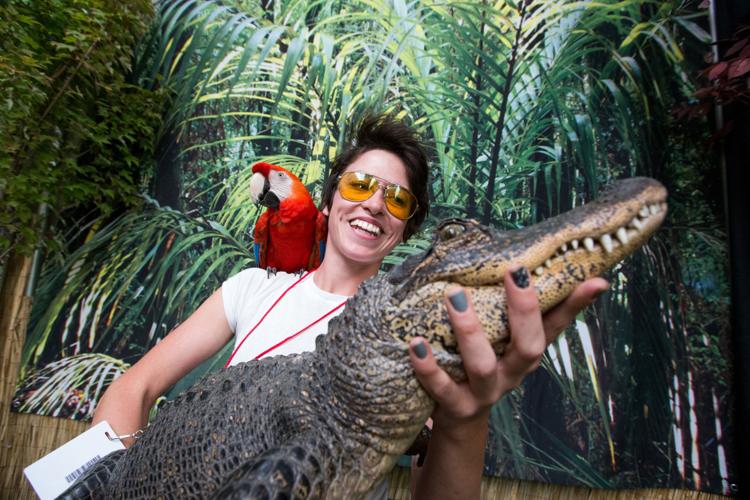 The Central Washington State Fair, at its core, still remains a place where residents of all ages can learn more about agriculture, an anchor of the Yakima Valley economy.
The agriculture building includes displays of seasonal crops, such as apples and hops. Young Yakima Valley residents have the chance to milk a cow for the first time — or maybe a second or third time. And contests that recognize excellence in produce and raising livestock are still around.
"Compared to a lot of fairs, it's still very ag-centric," said Teresa Norman, who works statewide as fairs coordinator for the state Department of Agriculture.
Norman, who will attend this year's event to help run the department's booth, said a sizable antique farm equipment display and Future Farmers of America exhibits are among the agricultural displays she has enjoyed in past fairs.
But she also has noticed new exhibits and activities added in response to changing tastes.
The fair offers concerts with well-known musicians and bands. Over the years, Michael Bolton (who Stewart booked from a pay phone in Deary, Idaho), Boyz II Men, Dolly Parton and Los Lobos have played here. And this year's concert lineup features a wide array of musical genres, including country, rock and R&B.
Alongside the apple exhibits is one for reptiles (so popular that State Fair Park officials are arranging tours for school groups) and another focusing on science, technology, engineering and math, also known as STEM. While fair visitors of all ages can still milk that cow, they also can tinker with 3-D printers and robotics at the STEM exhibit.
"Those types of events, exhibits — where they're looking outside of the box of the traditional fair exhibit — are gaining some traction," Norman said.
The fair also remains an essential venue for commerce for a wide variety of products, from cookware to RVs, apparel to hot tubs.
Mid Valley Chrysler Jeep Dodge Ram in Grandview has been the fair's exclusive car dealership sponsor for several years, which enables the business to set up a mini-dealership on the fairgrounds. But there won't be any pushy car salesmen.
"We do a lot of drawings, we're dressed down in jeans," said general manager Chris Rembaugh. "We try to dial into the fair atmosphere. It's going to be a good time."
Still, with tens of thousands of attendees passing by, the dealership sells plenty of cars — it sold just under 40 pre-owned vehicles last year. Mid Valley hopes to sell at least half of the 80 vehicles it will bring this year.
"Basically we're taking everything and selling them below market value," he said.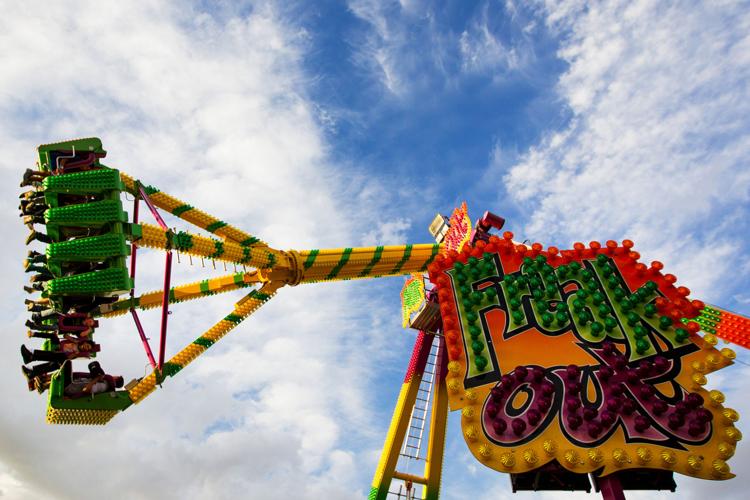 And then there's the food: funnel cakes, barbecue sandwiches, elephant ears and their ilk. Much of the food items are sold by nonprofit organizations that on any given year collectively have seen about $500,000 in gross sales in just 10 days.
Young Life of Yakima, a Christian organization that works with local students, has run its barbecue booth since 1972. The organization has picked up the operations of the Dippin' Dots stand in recent years. Between the two stands, staffed by volunteers, the organization garners net proceeds of about $50,000 to $60,000, or about 15 to 20 percent of its operating budget.
But there's more benefit than the money, said area director Bruce Hooper: "It's a fun way to connect with people in the community."
The Central Washington State Fair continues to gain recognition from its peers and others in the fair association for innovative outreach efforts, such as an ongoing partnership with officials from Hadong City, South Korea.
"We think of the modern agricultural fair as a uniquely North American thing, but one of the things we learned is there are similar events in other countries; South Korea is one of them," Chambers said. "I'm not aware of any other fair beyond (the Central Washington State Fair) that has done a public connection, an exchange, with South Korea."
That partnership has provided entertainment and education for citizens of both cities. Hadong City officials came here in 2015 and 2016 to run a green tea demonstration (and will be back at this year's fair). Central Washington Fair Association officials and others from the Yakima Valley visited the Hadong City region in May for the last three years to man a Yakima Valley-themed booth at Hadong City's marquee event, the Hadong Wild Tea Cultural Festival.
And last fall, Hadong City had its first pumpkin festival, featuring pumpkins grown there from 15,000 seeds provided by Yakima Valley growers.
Such cross-cultural cooperation speaks to the underlying appeal of the Central Washington State Fair and others like it: The merging of people of differing backgrounds — racial, ethnic, social, religious, political — to gather and enjoy the best of what a community offers, Chambers said.
"Fairs are committed to provide a safe, educational, recreational space for the whole community," he said. "That's an important task, especially when you have a more divided society."
Stewart remembers a few years ago, he was walking around the fairgrounds when he saw a teenage girl bring her horse back to the barn. She had received first place in her age group for her horse. She was then stopped by a couple who asked her a number of questions, making a point to praise the way the girl worked with her horse.
"It was a great exchange between a young person and adults," he said of witnessing the conversation. "And I thought, 'That's what the fair is all about.'"